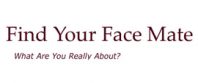 FindYourFaceMate.com is one of the newest dating sites today that suits for those who wants to find their perfect match. Today, nothing is impossible when it comes to reaching out people here and down under.
With this website, you can customize your search according to your preference. However, I have found out some things that should be fixed by this website as soon as possible but I think that won't happen.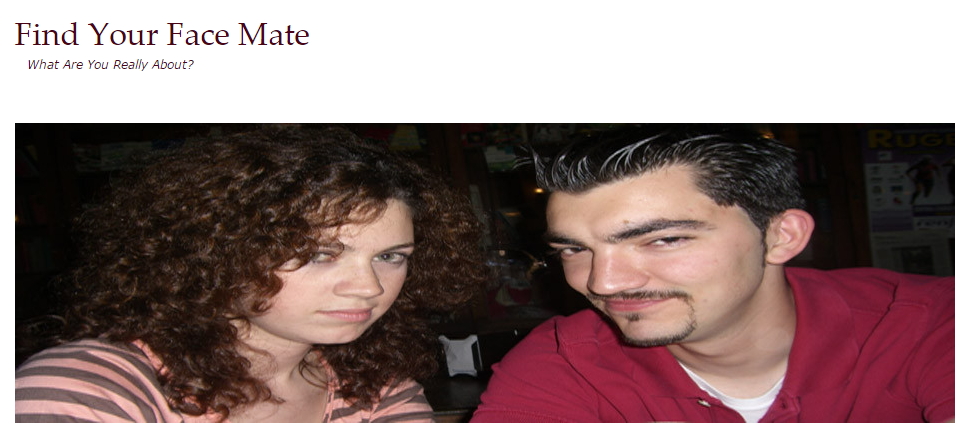 What I am saying is that, FindYourFaceMate has unable to maximize my people views per day. And what a heck! I can only search 25 people per day in which I totally get depressed. I badly needed to find someone that prefers for me but all I have to do is to wait until another day to find another 25 people. That's quite weird! I don't know why they minimize our people search in this website which does not make any sense. The whole thing is just a crap and nothing is unique here or anything new among other online dating sites. How I find my match if the search limit is only 25 people? This bothers me a lot and I don't want to waste my time finding another 25 matches tomorrow. This sucks. This website deserves a grade F rating.
Another thing that I wasn't satisfied with their website is that there's no guarantee with the profile picture that you have just seen in the search results. Just like BeautifulPeople.com, it only implies that face features would be the basis of finding your matches. There's nothing exceptional in this dating site because it does not give anything but just a nightmare. Why I am saying that finding matches here in this website seems to be a bunch of nightmares? Well, accept the fact that the profile that you have just browsed is not real. There are some fake profiles that you should avoid to contact with. Fake profiles can be determined if the picture or pictures came from a famous celebrity like Demi Lovato, Paris Hilton or Selina Gomez. I found them so attractive with their stunning faces but it's just a big joke. If that's the case, this website is not safe to mingle with other persons because we can't assure that the people we are chatting in FindYourFaceMate is just fooling around. They may ask you something like visiting her cam sites or even begging you for money so she can hook up with you. That's why you should have no regrets leaving this website and should never ever browse it again.

I also found this site so confusing when it comes to pictures against their profiles. What I am saying is that I experienced searching people on this site and I preferred to search several women but I was totally disgusted. I saw a profile picture of a man but the sexual preference is a woman. I don't know if they are making an experiment or should I say "It's just for laughs."
Just like BeautifulPeople.com, this website also signifies the exposure of physical beauty, which is not applicable with my taste. I am not up for the facial features alone but the beauty that is within. You wouldn't know who's that guy or girl behind that profile picture. They are only handsome and beautiful outside as exposed in this online dating site but the question is: "Are they totally real or are they only fooling around?"
I don't even know how this website maintains its reputation to be an excellent social media platform. These profile pictures may not prove who's going to be trusted to mingle with. Profiling is just a basic step in getting to know a person so that others are urged to browse in their profiles. Hell yeah! All those bunch of pics are a bunch of gimmickers.
I am so confused that this website is considered as a legitimate dating site. I would rather make a laugh browsing at those profile pictures rather than dealing with them, which I know all are bots. The best way to know that their profile is absolutely the real one is through email. Say for example she is looking for some sex or she's saying obscene words. Take them down, like what I did. Nice pics ladies but I won't give anything from you but love, not even my Credit Card or my Paypal funds.
I really don't know if I am going to continue browsing this site because I am looking for a woman that suits for me. Is this site a real dating site or just a gimmick? We are not looking for robots… We are looking for real persons.
To wrap this up, finding your matches by means of facial features won't be sufficient to find someone that suits for you. What I am telling you about is that you will not able to assume that your match may hook you up. Furthermore, there are only 43,000+ members signed up to this website and 50-60% of them are fooling around. This seems not enough to find your future partner. In my very own perception, this website seems comparable among online dating sites and this also considered as a scam site.
In addition to my conclusion, with 25 matches per day, finding my future partner is quite vague. Come to think of it, there are only 43,000+ members in this website and this will only give you very poor matches. In my logical thinking, what if they can broaden the matches in accordance to the member's profile? But I think this will never happen. This website only focused or based their platform from people's faces, which is not supposed to be my standards in finding my match or my future partner.
FindYourFaceMate.com is totally free or it will not cost you anything but browsing this website is a waste of time as being mentioned above in this review. I would rather see my date face to face but not on this crap!
Want to Try Online Dating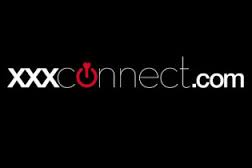 Try XXXConnect.com instead